February 22nd, 2023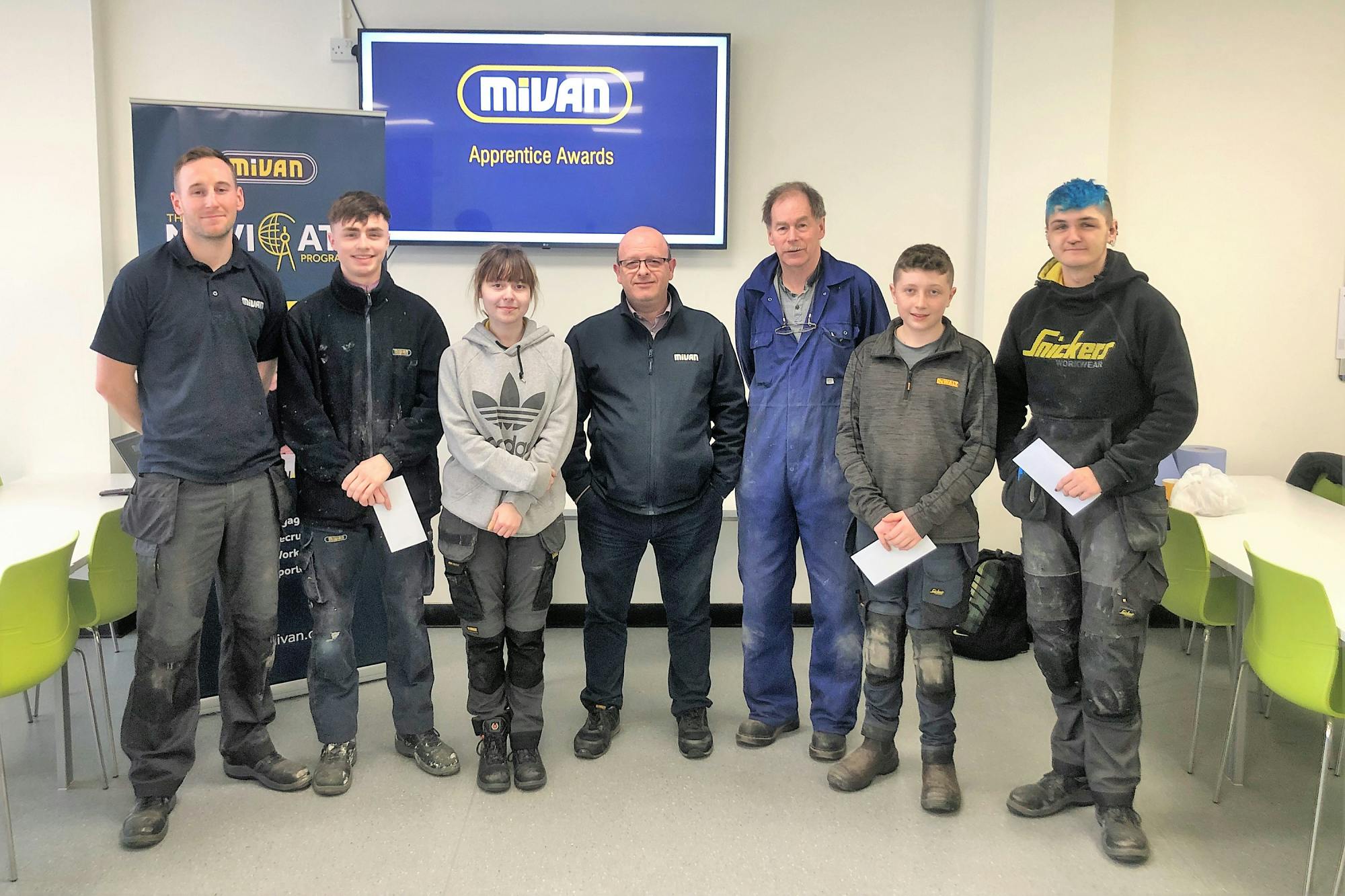 Mivan, the internationally renowned leader in specialist bespoke joinery and luxury interior fit-out, has established an annual Apprenticeship Awards. This is to help provide recognition and reward to the best performing apprentices in Mivan, highlighting achievements, improvements, and commitment throughout the year.
Awards categories include Encouragement Award, Rising Star, Commitment & Dedication, Outstanding 1st Year Apprentice and probably the most sought after, the Overall Outstanding Apprentice Award. Each apprentice is continually assessed throughout their apprenticeship with work marked on their technical skill, technical knowledge, ability to learn, ability to improve and their attitude to work. This continuous assessment helps to inform the judging panel when deciding who deserves to be recognised.
Amy Robinson won the Outstanding 1st Year Apprentice as she consistently performs all tasks to very high standard. Amy received the overall highest score in skill projects completed by all first-year apprentices, showed an excellent attitude to work and has the potential to become a great Mivan joiner. A delighted Amy said, "It is really wonderful for Mivan to recognise my progress, I didn't think I was doing anything different to my other 1st year apprentices."
The Rising Star Award was awarded to the 1st Year Apprentice who performs consistently well, shows the right attitude, and has a great enthusiasm for their work. Jamie Matthews won the award and stated, "I am really happy to win the Rising Star Award, there is only one other thing I have won before, and this is by far the best."
Paul Finnegan and Matthew Conly achieved the Encouragement Award, as both apprentices worked hard and developed strong skills. This award strongly encourages them to continue to make the great progress they have been making.
A Commitment & Dedication Award was given to the apprentice who demonstrated impressive dedication to the role. Josh Yarwood won the award as when he returned to work from a serious illness, he made excellent progress to catch up on the work missed. Josh commented, "I was really pleased to achieve this award, and thank Mivan for the support throughout my illness."
Conor Dallas achieved the Overall Outstanding Apprentice Award, the most sought after amongst Mivan apprentices. He had a fantastic year, winning the Northern Ireland Skillbuild competition which achieved a place at the UK Skillbuild final in the Joinery Category. Conor developed his skills so quickly he was advanced to Year 3 a month into Year 2 of his Joinery apprenticeship. He has skill level far beyond a 2nd year apprentice. Conor added, "It is such a privilege to receive this award but really I want to thank Mivan, especially Stephen and Charlie – without them I would not have progressed so quickly."
If you think you have what it takes to be a Mivan Apprentice or win an Apprentice Award, then come along to our Apprentice Open Day on 22nd March 2023. Applications for the Apprenticeship Programme opened on 1st February and close on 31st March 2023.
For more information, email recruitment@mivan.com or call 02894 481000