February 2nd, 2023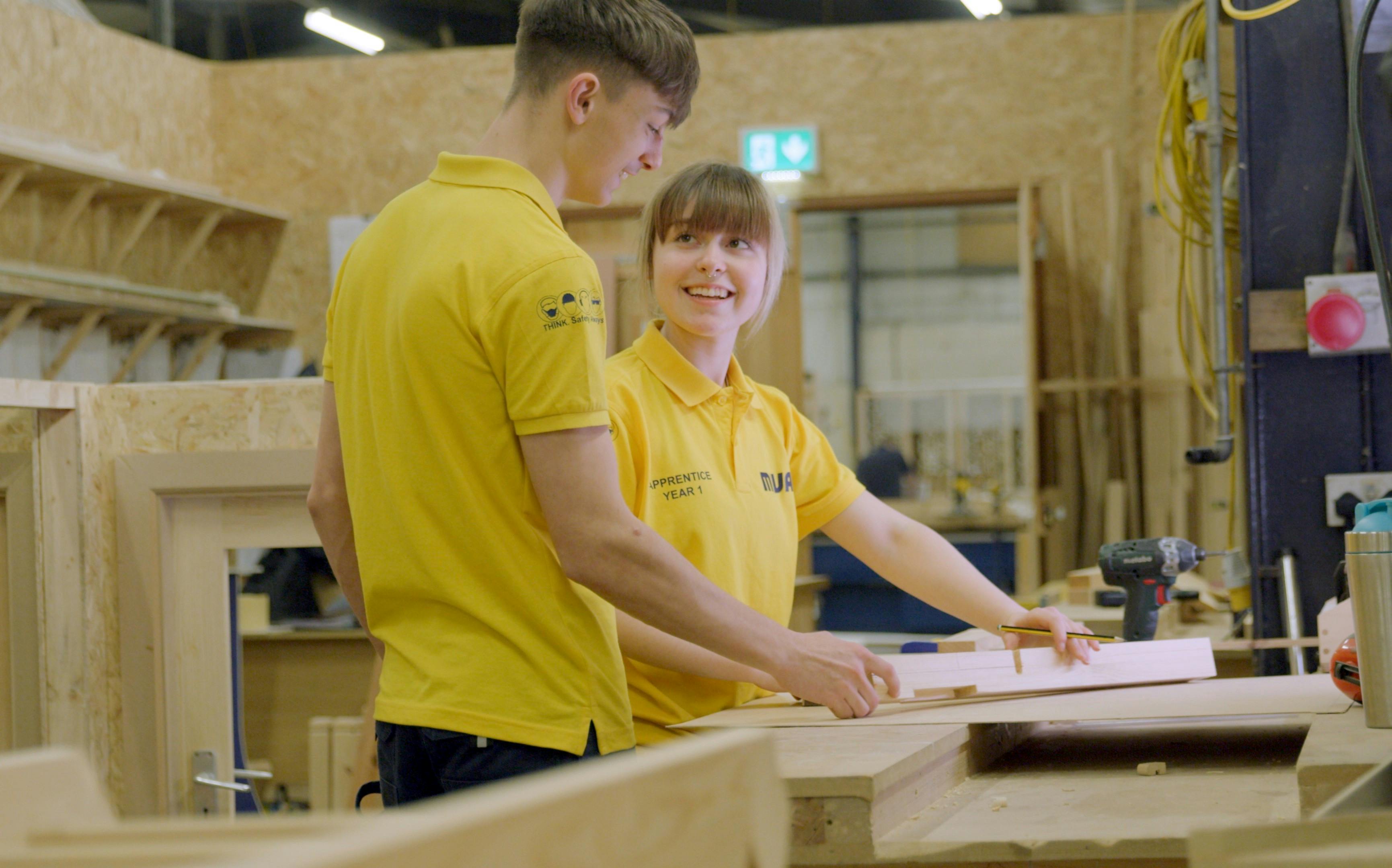 Applications for the Apprenticeship Programme open on 1st February and close on 31st March 2023 and an Apprentice Open Day will be held on 22nd March 2023.
Antrim based Mivan, an internationally renowned leader in specialist joinery and interior fit-out, is currently on the lookout for the next intake of Apprentice Joiners to join their team of highly skilled craftspeople.
Established in 1975, Mivan specialises in the creation of luxury interior spaces – from historically significant buildings to high specification residential, 5* hotels and cruise ships, as well as museums, stadia, and offices. It employs nearly 200 people and offers a range of services to developers, major contractors and in the marine sector – in-house design development, bespoke joinery manufacture, project management and installation.
Mivan's Apprentice programme, in conjunction with the local College Network, currently offers Specialist Joinery and Furniture Production / Bench Joinery apprenticeships which lead to a Level 3 NVQ Diploma. The four-year apprentice course starts with a year in our dedicated Apprentice Workshop, learning the foundation for a successful career with our Apprentice Mentor. After which you will be working on prestigious projects from across the world.
As well as earning a salary while learning, our apprentices are rewarded with career progression and continuous career development. Mivan is proud that many current supervisory, manufacturing, operational and design colleagues started their career as apprentices. So, if you are looking for an apprenticeship that offers mentoring and development, a competitive salary and benefits package as well as the opportunity for career progression then choose Mivan.
Amy Robinson, Year 1 Apprentice, said "I really wanted to work in a hands-on role and loved wood working at school, so joinery seemed a natural fit for me. Since I have joined Mivan I have learnt so much from Charlie, the Apprentice Mentor. Having a mentor that provides dedicated support to me has been so beneficial and I really see the improvement in my work."
Karen Anderson, Head of HR, added "A Mivan Apprenticeship is an excellent opportunity for someone to start their career with us and earn while they learn. Our apprentices have a dedicated in-house training facility, learn from our expert craftspeople and work on prestigious projects. This programme leads to a long-term career with Mivan and our apprentices have the opportunity to continue to progress, learn and develop even after their apprenticeship finishes."
For more information, please visit www.mivan.com, email recruitment@mivan.com or follow Mivan.