MIVAN TO SHOWCASE LATEST ADVANCEMENTS IN MARINE FIT OUT AT CRUISE SHIP INTERIORS EXPO, MIAMI
Back to news
May 31st, 2022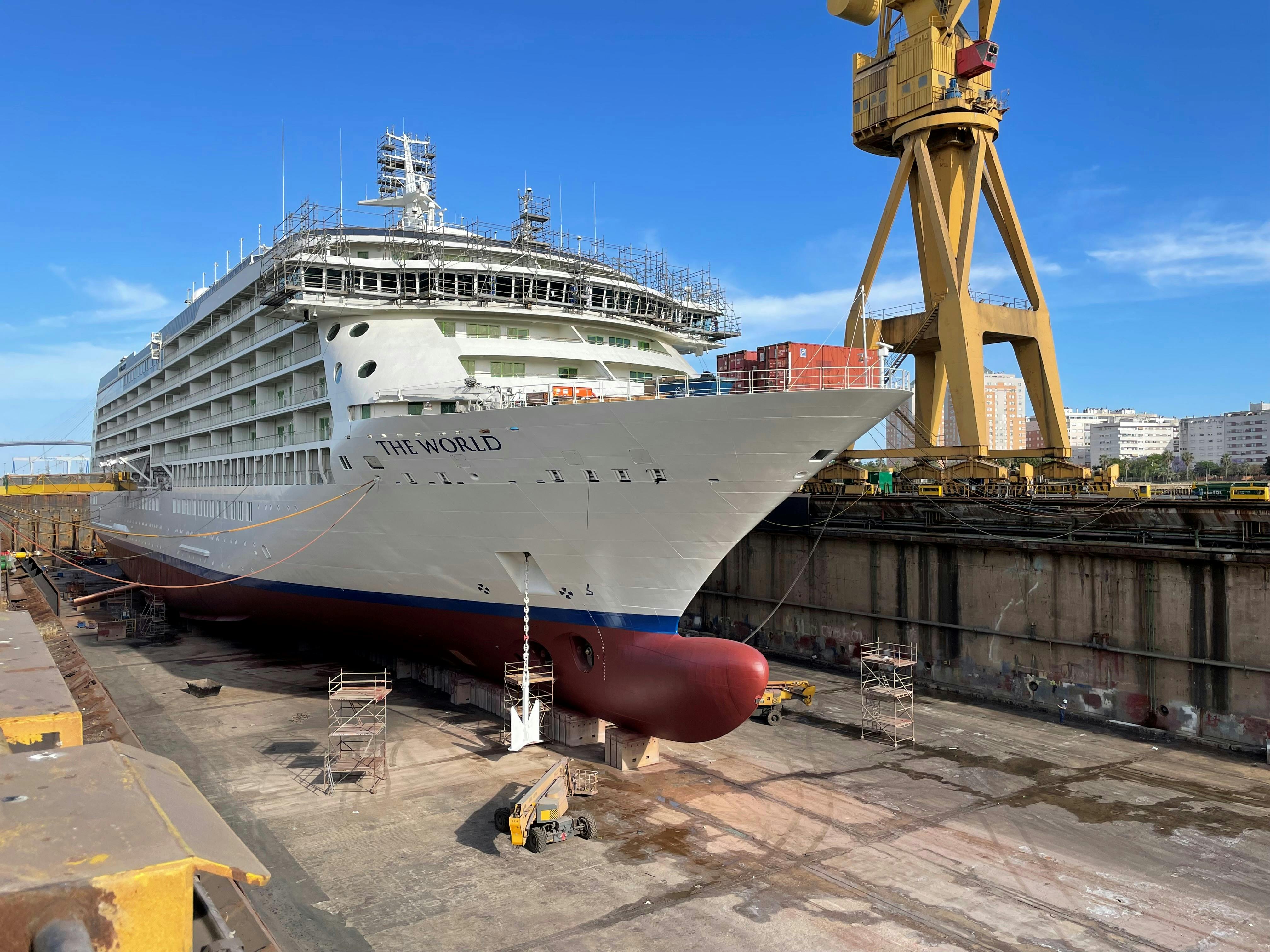 Mivan, the leading fit out specialist, will be presenting its full range of solutions and latest innovations at Cruise Ship Interiors (CSI) Expo 2022. We will also be reaching out to new potential clients and cementing relationships with existing clients at Miami Beach Convention Centre.
Mivan's team of specialists, including John Cunningham, CEO, will be available throughout the exhibition to assist the cruise interiors industry, including interior designers, architects, shipyards, and suppliers. Sharing stand 549 with our sister company MJM Marine you are sure to get the experts view when you visit. Register for a free ticket by visiting website - click here.
James Gilmore, Head of Marine, will be able to share our recent experience working on The World: Residences at Sea in Cadiz, Spain. Having completed more than ten projects on The World: Residences at Sea we are the experts to complete both public fit out work and private residency revitalisation. Stop by the stand to hear how Mivan worked to a tight deadline in the Cadiz dry dock to deliver all venues, on budget and to specification. A remarkable project where our quality is recognised every time, hence why asked back every year to provide our fit out and luxury interior expertise.
Mivan has extensive experience in developing bespoke joinery solutions for highly constrained cruise ship sites and in minimising disruption to client during fit out. With an impressive portfolio of marine projects across the world, Mivan has successfully delivered fit out of public areas including bars, restaurants, lounges, theatres, games areas, receptions, and lidos. Also, private areas such as cabins, penthouse suites and private apartments. Each project is designed collaboratively with client design team to meet all expectations of the client.
In addition to marine fit out, Mivan operates in broad range of sectors including luxury hotels, prime residential, museums, stadiums, arenas, commercial offices, and modular solutions.  
If you want to meet one of our experts to discuss your fit out needs, then please email hq@mivan.com to schedule an appointment. We look forward to welcoming you to Miami.