March 13th, 2020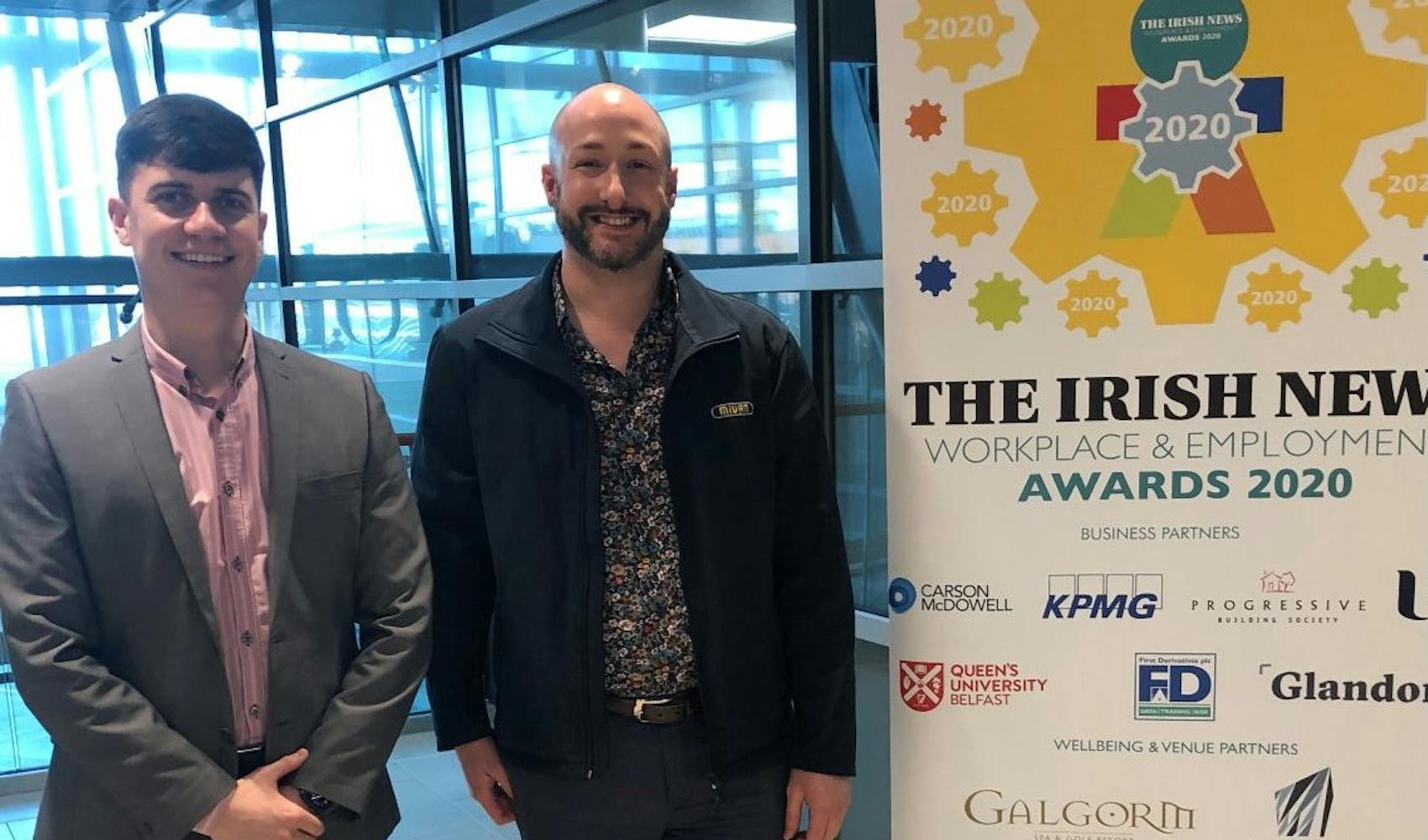 Aaron Bradley started with the MJM Group Marketing Team last week prior to beginning our Navigate Apprenticeship Programme this September. Check out his second blog below of his experience this week.
"My second week working at MJM Group was extremely exciting to say the least. I kickstarted the week by meeting Brian McConville, our Chairman, for the first time. After only a ten-minute conversation with him I learned a lot about what it's like running a global business and witnessed first-hand his concise, 'can-do' attitude.
I travelled to Belfast for a presentation on The Irish News Workplace & Employment Awards 2020, at which MJM Marine won 'Team of the Year' last year and will be entering again this year. I was able to meet people from some of the other companies who are entering the awards, such as Action Cancer, and learn a lot about what they do. While we were in Belfast, I had the intriguing opportunity of visiting the office of a design company to look at a project we may be working on.
As part of work I went along to a conference on Brexit which challenged me to think about the impact it and also COVID-19 could have on the economy. Where it may have a negative effect on the industries the companies are invested in, it is an interesting time for me to learn and to see how we, as a group, respond to the situation.
A team from MJM Marine including myself visited a class of business students from Caldwell University, a college in New Jersey USA, in the Canal Court Hotel and presented about MJM Marine, where I enjoyed speaking to them and informing them of my role and the opportunity that MJM Group has given me.
Moreover, I eventually received a fascinating tour of the workshop on the Newry site this week, where everything for every project that the company take on is manufactured before being shipped out to the dry-dock for example. Another profoundly enjoyable week at MJM Group with great learning experience."