February 10th, 2023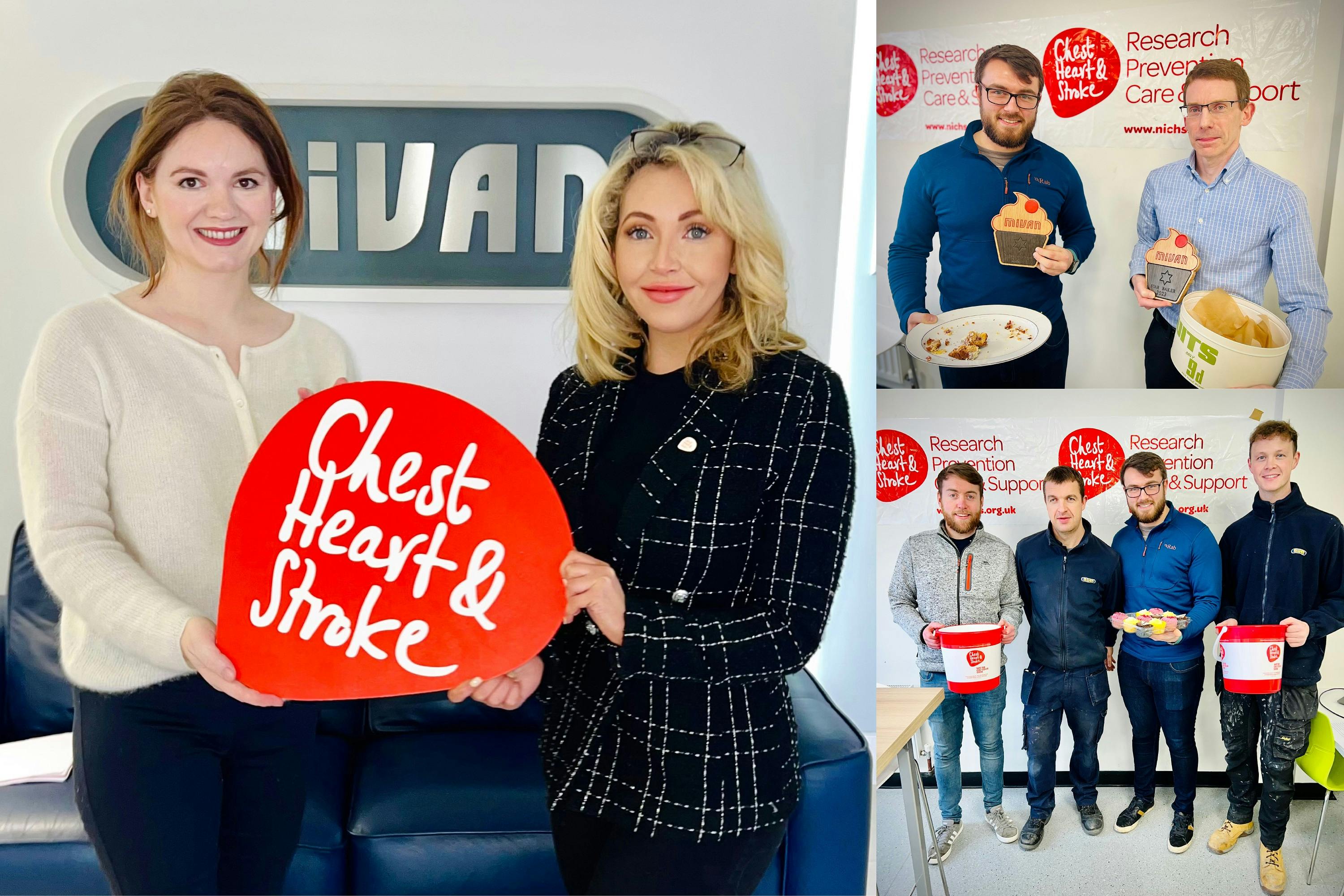 We are proud to announce that employees at Mivan have voted for and chosen Northern Ireland Chest Heart and Stoke as the company's new charity partner for 2023.
The charity partnership with NICHS will run for one year and during this time, Mivan will support, encourage, and promote employee fundraising and volunteering activities. A full schedule of events, activities and fundraising has already begun and planned throughout the year.
Shorlagh McConville, Business Development Manager and Chairperson of the Health, Wellbeing and Social Committee at Mivan commented, "We are delighted to announce NICHS as Mivan's charity partner for 2023. This is a charity that is close to our hearts, and we are very much looking forward to fundraising, volunteering, and offering as much support as possible to our Charity Partner."
"Alongside our ambitious charitable targets, we will also be working with NICHS to deliver part of our 2023 Health and Wellbeing Programme. We are committed to being a People First Culture, with health, safety and wellness at our core and we are excited to work with NICHS to help deliver our programme and raise some vital funds."
Sinead Lynch, Corporate Partnerships Manager at NICHS added: "Everyone here at NICHS is thrilled to hear the news that we have been chosen as Mivan's charity partner for the next year. As it was a companywide vote it is even more special as we have been chosen by all the people that will be participating in the fundraising. We look forward to a successful partnership with Mivan. "
Mivan kicked of the fundraising for 2023 with the annual Bake Off competition at the end of January – David Caughey won first prize for his white chocolate and raspberry creation. Peter Coulter was highliy commended for his cookies. Our fundraising continued on Wednesday past at Junction One in Antrim, where a Heart Awareness Day was hosted by NICHS and Mivan colleagues participated in a spin-a-thon.
Over the last number of years Mivan has raised over £25,000 for local charities, including Cancer Fund for Children, Northern Ireland Transplant Association and AWARE NI.