June 28th, 2019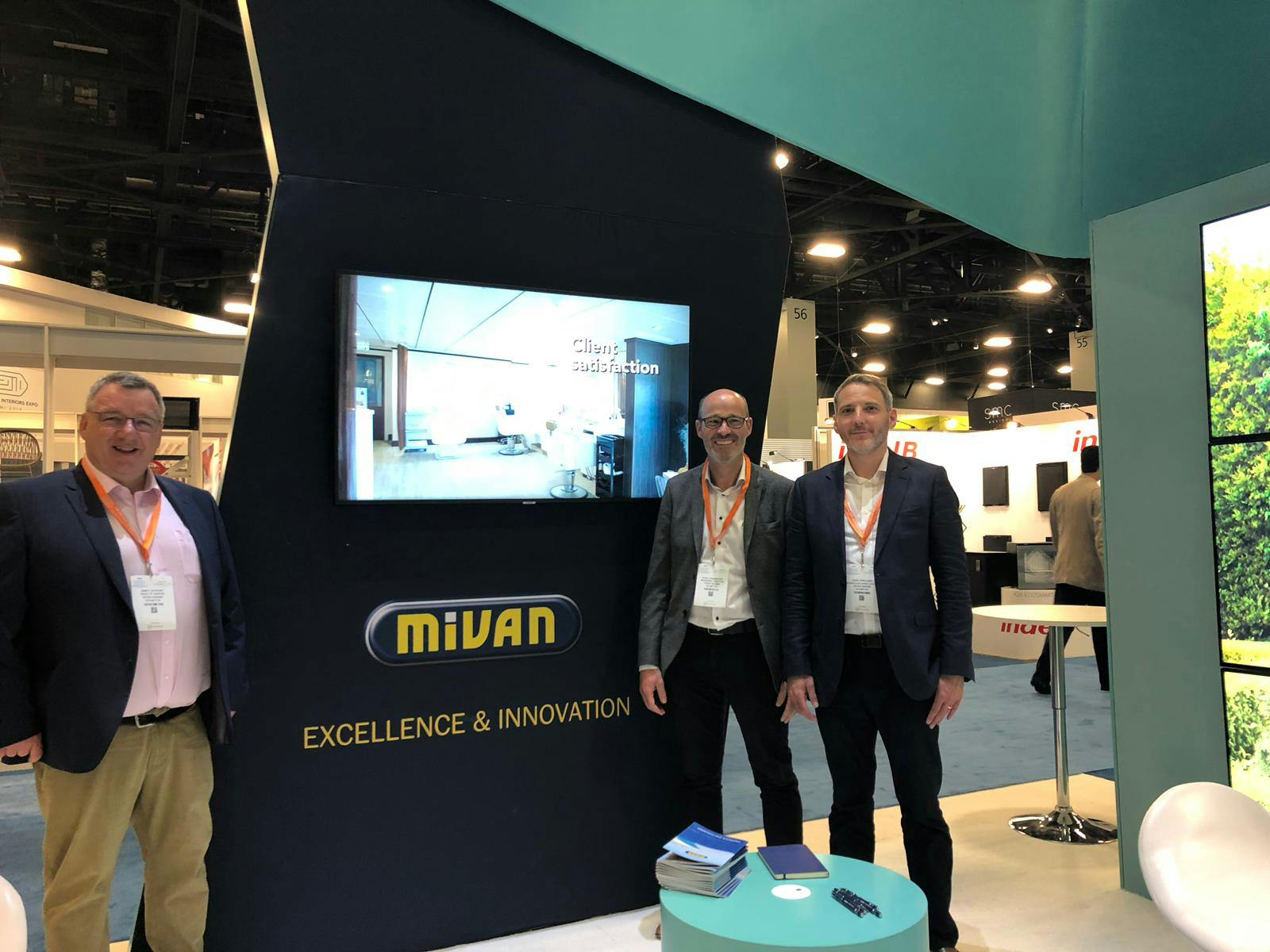 Mivan has just returned from the inaugural Cruise Ship Interiors Expo which took place in Miami, Florida. The event was the world's first conference focusing on cruise ship fitout and interior design. Mivan had an impressive trade stand at the event and were exhibiting alongside sister companies – MJM Marine and Topglass Contracts.
Mivan's team at the CSI expo included John Cunningham, CEO, Dean Uprichard, Business Development Director, and James Gilmore, Head of Marine. The event gave the team the opportunity to network with existing and potential clients and share innovative ideas within the wider industry.
John Cunningham, MD Mivan said, "We were delighted to join our sister companies MJM Marine and Topglass in Miami for the show. This year Mivan has delivered cruise ship contracts for clients including Dufry World Duty Free, Princess Cruises, Marella Cruises, P&O Cruises UK and The World: Luxury Residences at Sea. We are currently working on the design and delivery of a superyacht for an exciting new client."
Mivan prides itself on its relationships with individual clients and one of its most prestigious clients, The World: Luxury Residences at Sea will be sailing into Belfast in July 2019. Mivan has recently completed a successful project on this ship in Cadiz and this will give our team a great opportunity to get a look at the impressive ship when it sails into port. Mivan also specialises in high end residential and commercial fitout out, particularly in the London market.