July 26th, 2022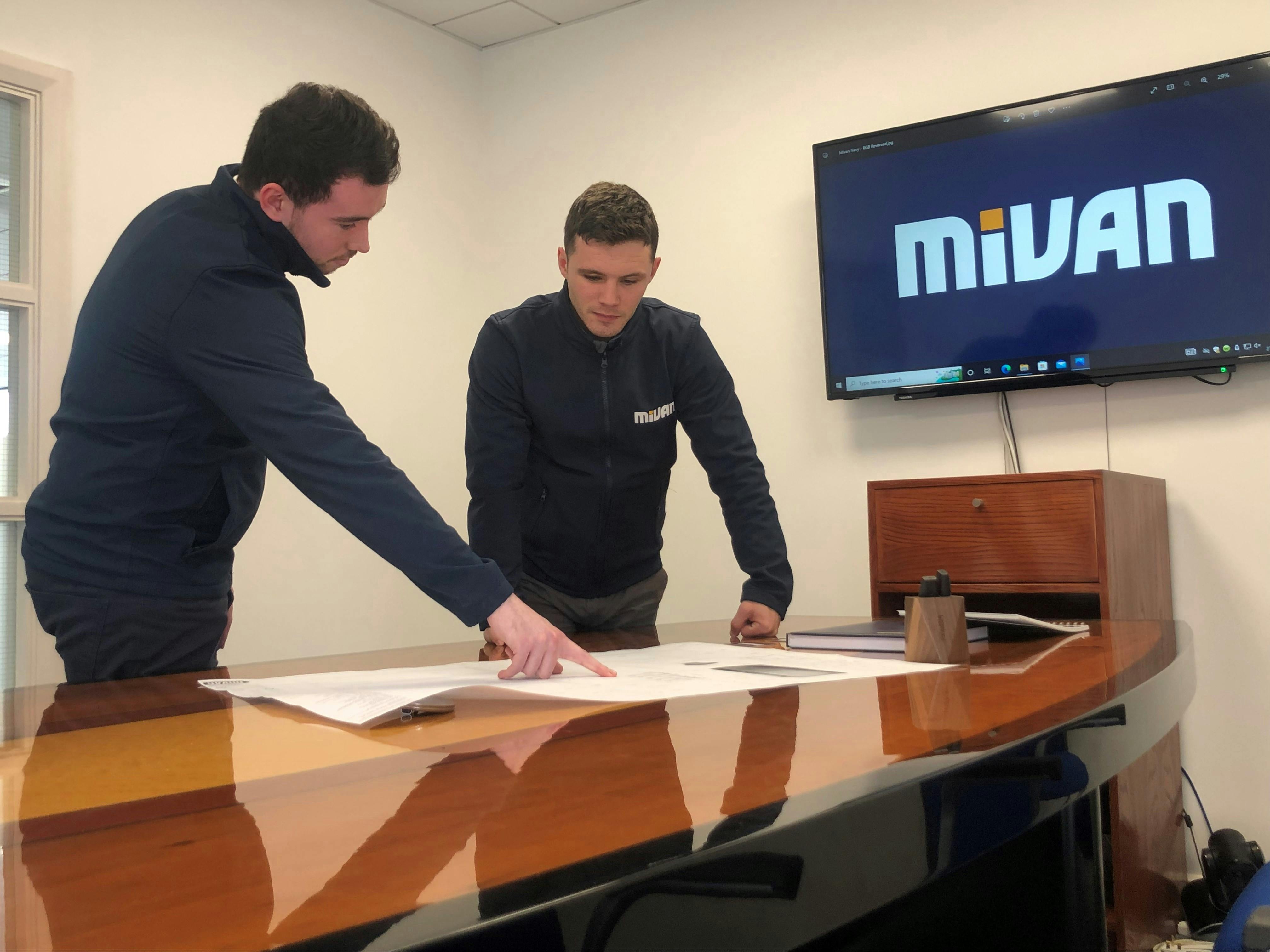 Mivan, the leading fit out and joinery specialist, is sending delegates to join the Future Innovation Group (FIG). The group aims to identify reasons the construction industry fails to attract young talent and will also look to harness the power of information, working towards making the sector more data driven.
Some of constructions' biggest names are backing the group including Morgan Sindall, Pagabo, Pick Everard, Wates, ISG and Faithful+Gould. The group is led by a steering group of placement students but is open to any construction related business sector.
Rebecca Rennie, placement engineer and site manager at Morgan Sindall on the groups steering panel said, "Our main goal in launching the Future Innovation Group is to bring likeminded young people from any area within the construction industry together, to discuss how we can make it a more attractive place for future generations. We hope the group will be a springboard for change, identifying why junior recruitment has become such a pervasive issue, and how we can rectify it to build a better industry for all stakeholders."
Mivan looks forward to participating in the groups' first meeting, this week in Hull. The meeting will focus on ways to help improve understanding and formulate ideas to attract younger talent to the industry.
Shorlagh McConville, Business Development Manager, added "At Mivan we are continuously investing in our young and ambitious talent. Being part of the FIG task force for the next four years is part of our commitment. I am confident in our students and in our structured programme, that it creates the proper environment for developing each individual and shaping them to be the future leaders within our business and industry. We look forward to being part of the conversation around shifting generational perceptions of our industry and most importantly representing Northern Ireland's construction industry on the UK stage."
Fortunately, Mivan has lots of experience in attracting the top talent with eight new entrants on our Graduate and Student Navigate Programmes and a further ten Joinery Apprentices starting in August 2022. Recruitment for the 2023 programme begins later this year and further information will follow in the coming weeks and months.