February 1st, 2023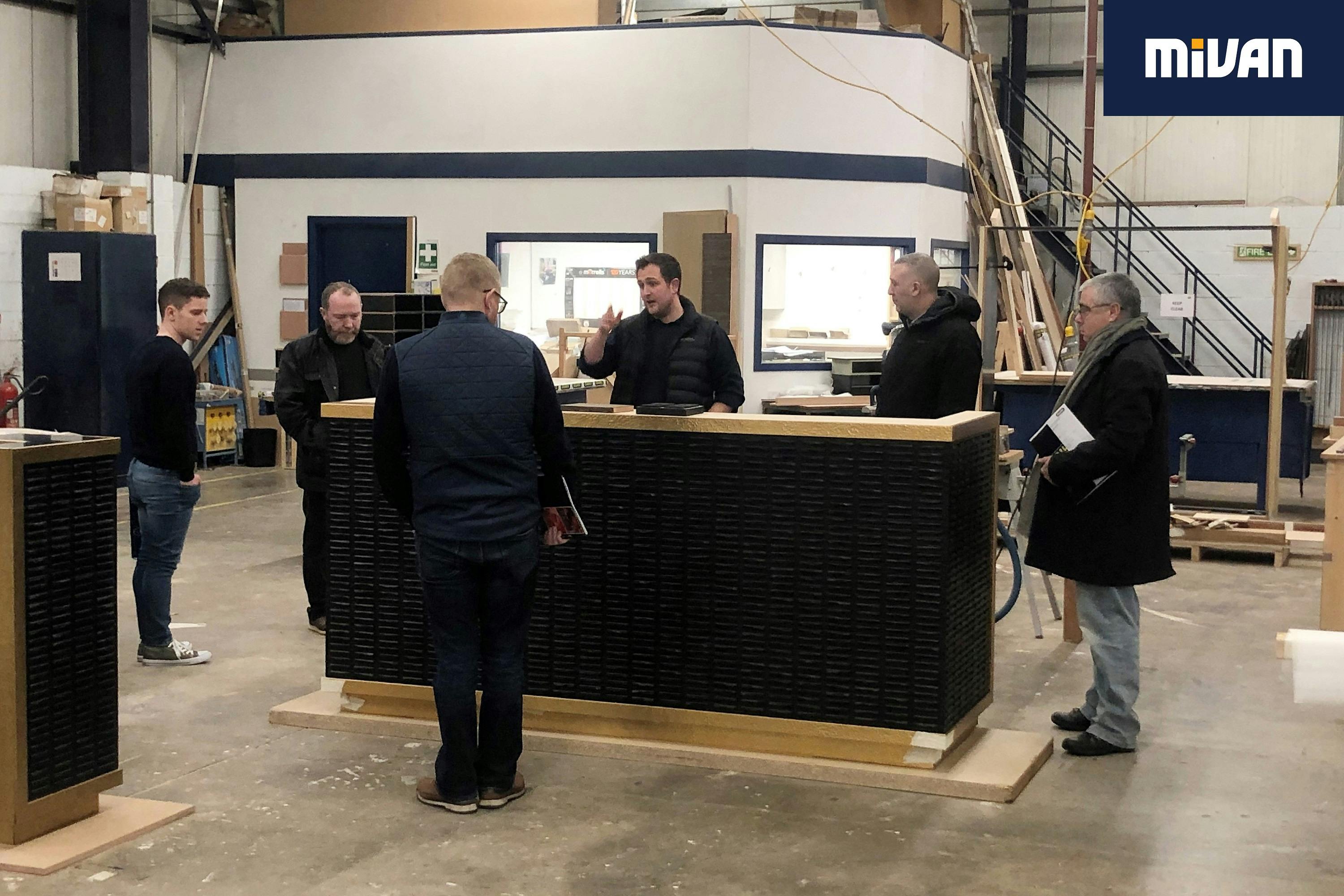 Following recent announcements of the creation of 100 new jobs, a Recruitment Open Day was held on Saturday 28th January 2023 at Mivan HQ in Antrim.
Although the day started off cold and misty it did not deter the attendance of many potential employees. Everyone who visited was treated to a tour of the factory and manufacturing facility, provided with an overview of the company, and had the opportunity to attend an interview on the day. All visitors were very impressed with the factory and equipment that creates the luxury bespoke joinery used on prestigious projects throughout the world.
With a steady number of visitors throughout the day it was evident that Mivan continues to be a very attractive place to build a career. Stephen Field, Factory Manager, stated "Our first Recruitment Open Day was a great success, many people attended with a broad range of skill sets. We anticipate filling a number of roles based on the strong applications but there are still many roles to fill."
If you missed the Recruitment Open Day or would like to apply for any of the roles please visit https://www.mivan.com/careers/current-vacancies , call 02894 481 000 or email recruitment@mivan.com.