October 15th, 2020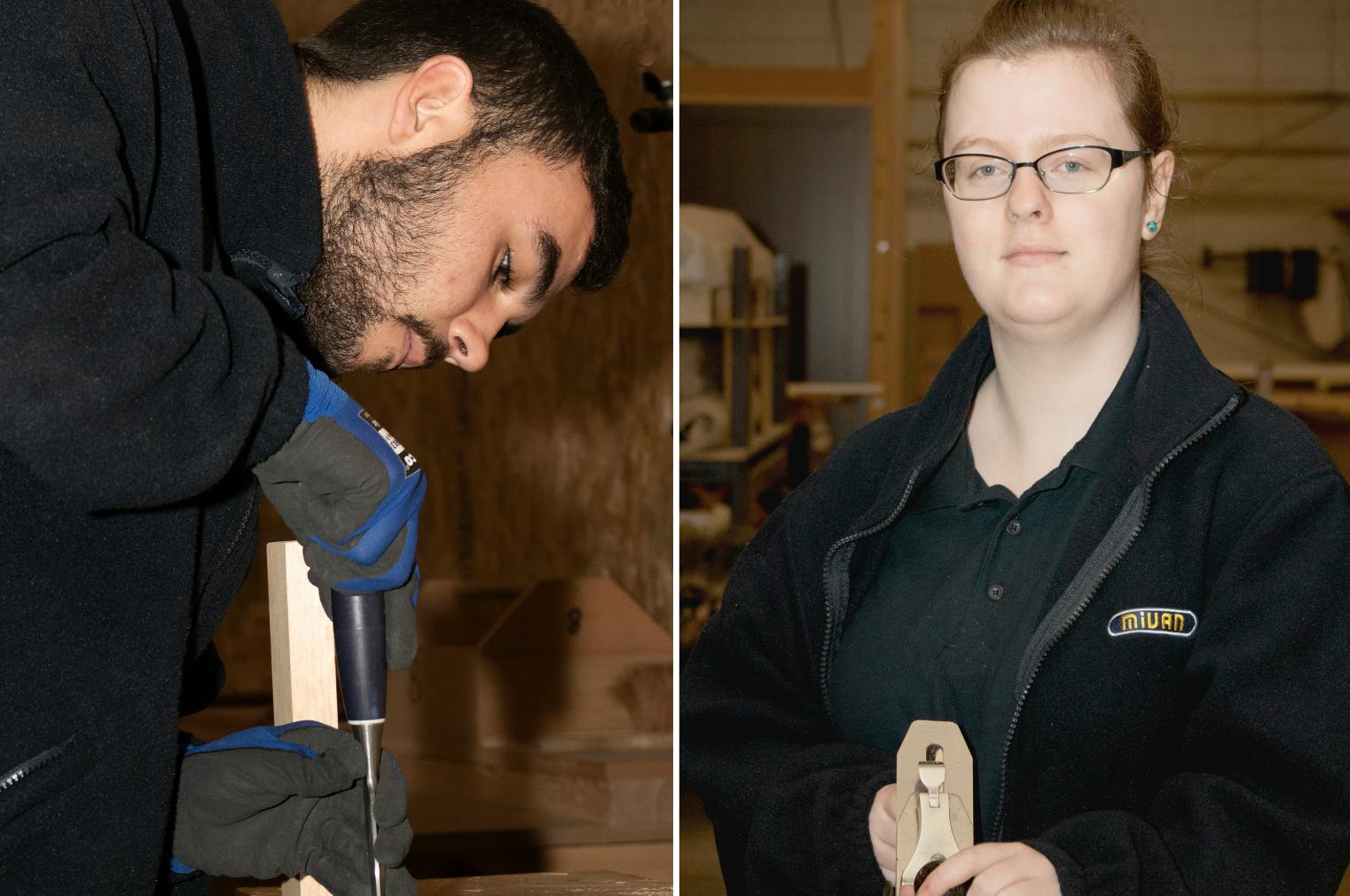 Mivan, bespoke joinery and interior fit-out company, based in Antrim, has taken on nine new apprentices as part of The Navigate Programme, boosting the number of joinery apprentices in the company to 23.
The Navigate Programme is Mivan's student engagement and recruitment brand. Running in conjunction with the local College Network, the programme currently offers Specialist Joinery and Furniture Production / Bench Joinery apprenticeships which lead to a Level 3 NVQ Diploma.
Karen Anderson, Head of HR, Mivan said, "We are delighted to be able to take on nine new apprentices as part of the first intake of students on The Navigate Programme. This programme allows us to train our people in the skills that we need to help the business to continue to grow and it also comes with additional support for students and graduates."
"A Mivan Apprenticeship is an excellent opportunity for someone to start their career with us and earn while they learn. They can achieve NVQ Level 2 and Level 3 working on exciting global projects while developing a range of skills to become a qualified joiner. This programme can lead to a long-term career opportunity with Mivan."
In March, Mivan hosted an open day at which potential candidates got to meet with key people from the organisation, take a tour of the facilities and meet current apprentices in the business to find out more about the opportunities.
New apprentice joiner Megan Dunlop said "I am really looking forward to starting my career in joinery with Mivan. I visited the company open day back in March and immediately knew this was the company and career path for me"
Two work placement students have also joined Mivan to support the Quantity Surveying and Marine teams over the next year.
Mivan is one of Northern Ireland's best-known fitout businesses going from strength to strength working on commercial, hotel and residential projects throughout the UK and Ireland, as well as outfitting cruise ships across the world. Recent projects include 20 Grosvenor Square and Freedom of the Seas.
Photo: Aodh O'Neill and Megan Dunlop – 1st Year Apprentice Joiners