March 9th, 2023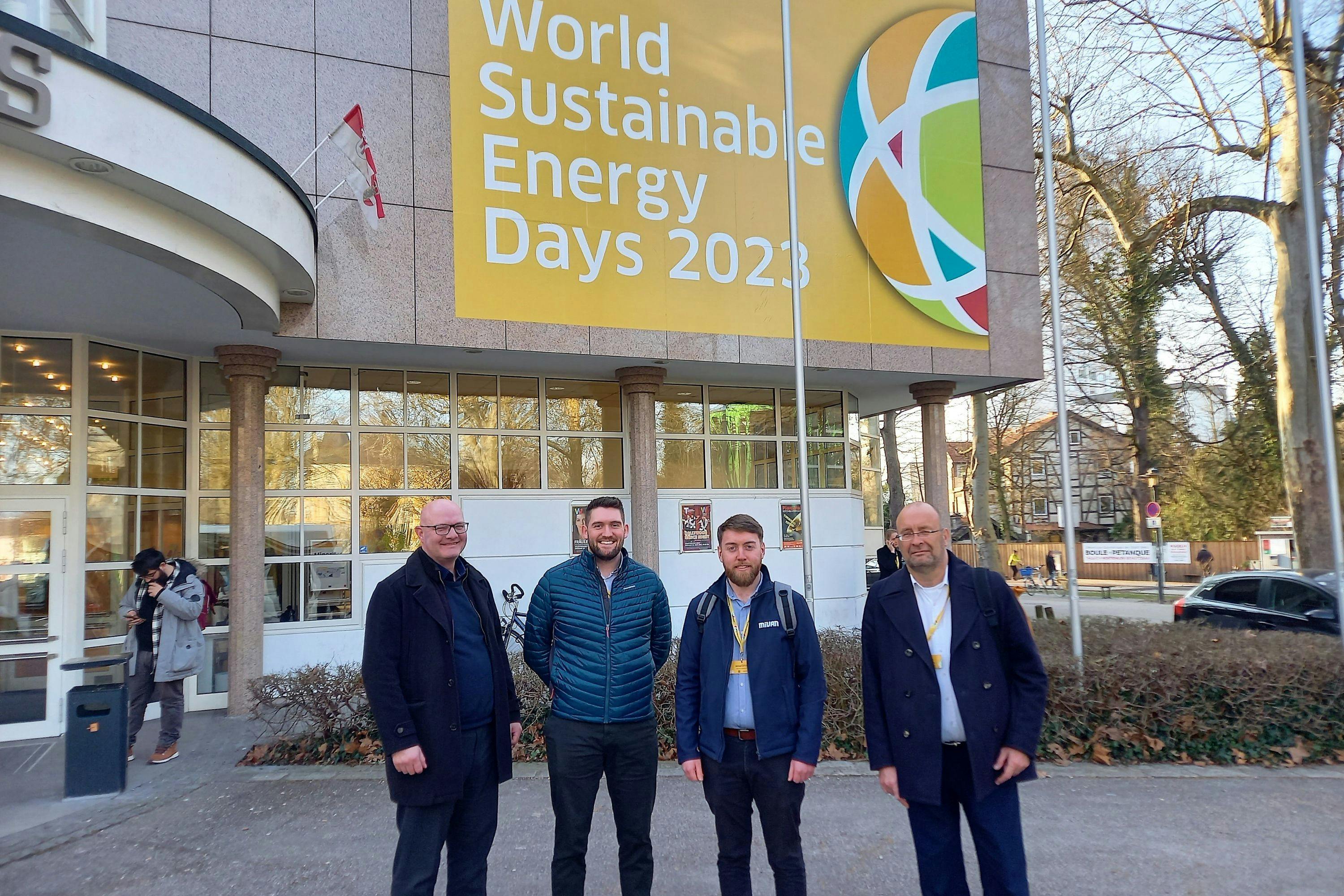 Mivan, the internationally renowned leader in specialist bespoke joinery and luxury interior fit-out, attended the recent World Sustainable Energy Days (WSED) to find out more about how to make the business more sustainable.
The WSED is an international conference on the energy transition and global climate neutrality.
"Energy Transition = Energy security" was the motto. It shows the critical role of the energy transition in securing our clean energy future and concrete policies, technologies, and markets to get us there. The event was held from 28th February to 3rd March 2023 in Wels/Austria. The whole energy transition sector met – over 650 experts from 60 countries participated in the conference.
Michael Girvan, SHEQ Officer with an environmental specialism represented Mivan alongside a number of other companies from Northern Ireland, all through an application process with Invest Northern Ireland. Michael was able to attend three conferences and the trade show to get a great understanding of energy security. The conferences included:
European Energy Efficiency Conference
The price crisis, multiplying signs of climate change, and threats to energy security urge us to act like never before. The conference showed how to raise the pace of change, how to increase acceptance, trigger investments and get things moving.
Energy Efficiency Policy Conference
The Energy Efficiency Policy Conference started with the session "Mastering the energy crisis, mastering the energy transition", which showed how to navigate the multiple new policies and support a secure, affordable and sustainable energy future. This was followed by the session "Power to the people: energy savings and Energy Communities", showcasing how policies support and empower energy consumers by enabling energy efficiency and facilitating the energy sharing economy.
Industrial Energy Efficiency Conference
The energy crisis is putting industrial production under pressure. Transforming industry quickly is imperative for economic survival. The Industrial Energy Efficiency Conference started with the session "Accelerating the industrial transition", which focussed on policies that support the transition to net-zero industries. The following session "Innovation platform for the industrial transition" placed emphasis on innovations, pathways and technology options to fast-track the transformation. Finally, the session "Inspiring examples from and for the industry" shared success stories and showed how companies are taking action and leading the way in the industrial energy transition.
Michael commented, "Mivan really strives to improve sustainability, we are doing well but we can always do better. The WSED event is a fantastic conference with a huge number of experts from all over the world. I was able to gather information of how Mivan can adapt, change and improve current processes, tasks and outputs. This will help us achieve our sustainability targets – which will be published later this year."
"I would like to thank the British Embassy in Vienna for being really supportive, especially Miles Fisher for all the help, guidance and advice provided. I look forward to attending again next year."
The next edition of the World Sustainable Energy Days will be held from 6th - 8th March 2024 in Wels /Austria.