August 8th, 2022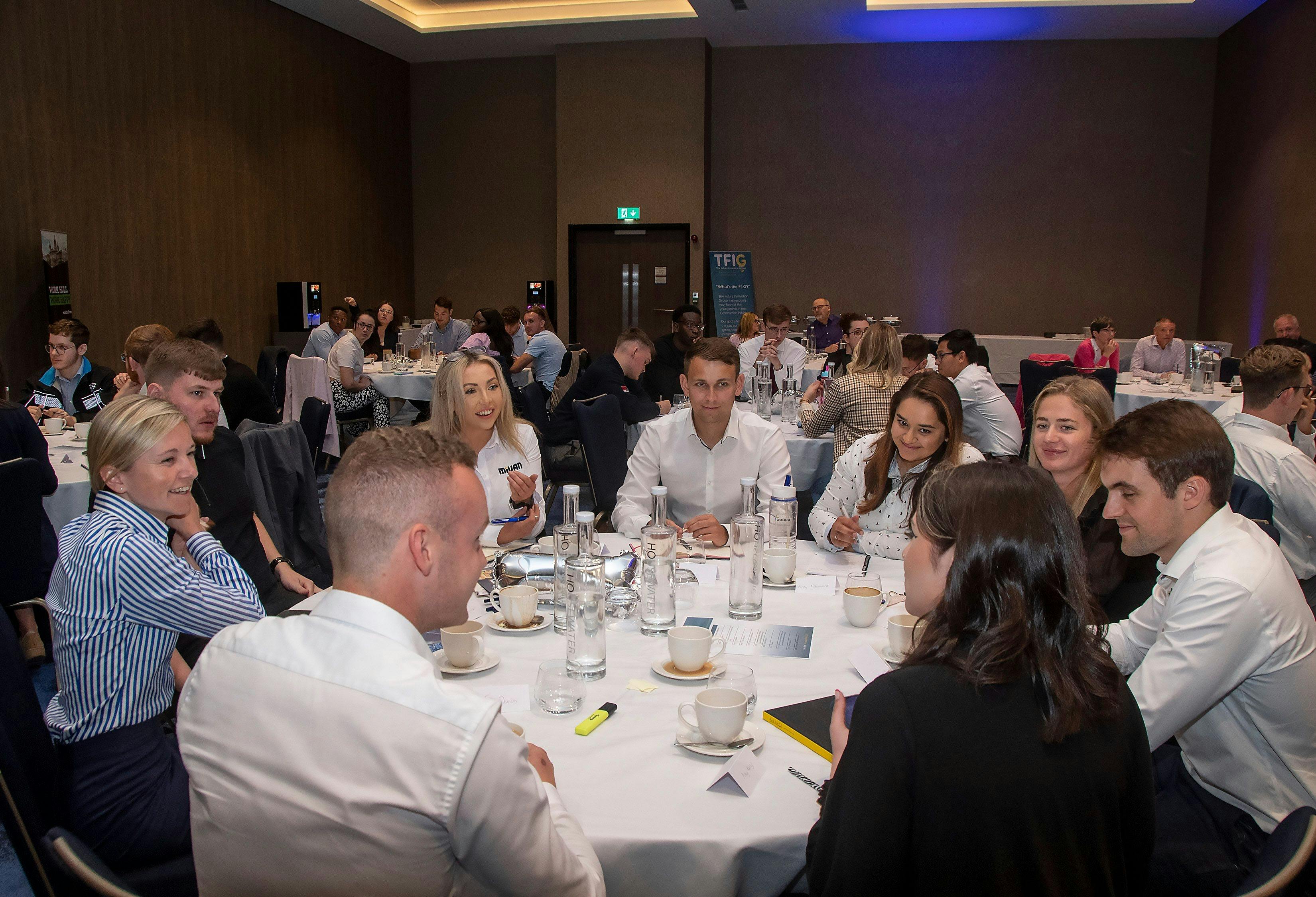 Mivan, the leading fit out and bespoke joinery specialist, attended the first two-day meeting of the Future Innovation Group (FIG) in Hull. Proudly being the only company from Northern Ireland participating. Proof that excellence & innovation is not just our tag line.
Over fifty young people participated, offering views, experiences, and suggestions to improve the construction industry's ability to attract young talent. A broad spectrum of young people from across various disciplines of construction were split into groups for engaging round table discussions. This allowed a large range of questions to be discussed and provided a diverse range of views.
Topics included, attracting young people to construction, retaining the best young talent, changing the perceptions of construction industry, how best to move to a digital first industry driven by data, and how to encourage innovation.
The outcome of discussions highlighted that construction is exciting but young people have a very different perception of the industry. That needs to change, and some suggestions included involvement in education from primary school right through to university level. Supporting teachers and students through every stage of their educational journey. Other suggestions included creating student programmes or work experience to demonstrate to students what a day in the industry really looks like. Encourage young people working in construction to act as ambassadors by visiting schools, giving talks, and providing a contact for the young people to get information.
The discussion about a digital first industry driven by data focused on innovation by investing in new technologies. The days of hard copies and manual procedures are coming to an end. It is believed that the sharing of data and investment in new technologies would bring a plethora of benefits such as better planning, more accurate site information, live site information, logistic planning, site movements, and ultimately saving time, energy, and cost.
John Cunningham, CEO, commented "Construction is exciting, I always knew it was. I am delighted Mivan have participated in the Future Innovation Group (FIG) meeting and look forward to hearing the outcomes of the actions. I must commend all companies involved but especially Morgan Sindall and Pagabo for being such a driving force behind this initiative. Also, credit to all the young people involved, the feedback I have received is excellent and I am confident the future of construction is bright."