February 7th, 2018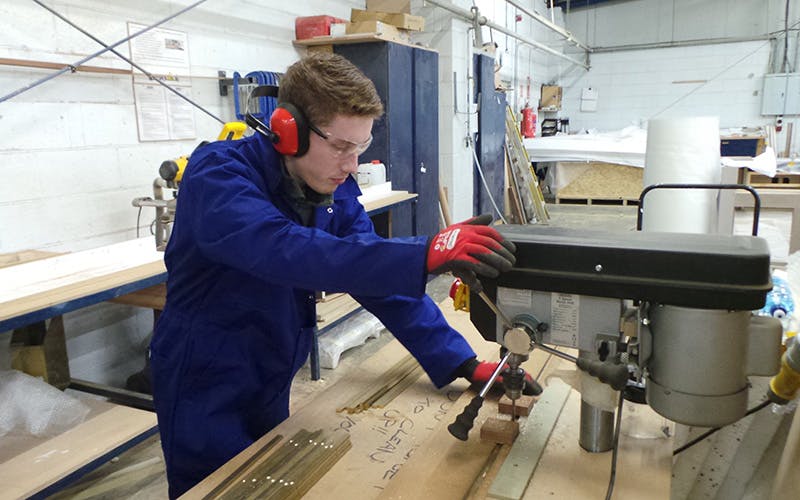 Mivan's 3rd year apprentice Matthew Patterson has been awarded first place in the joinery category in South Eastern Regional College's annual inter-campus skillbuild competition.
The event is designed to test and challenge the ability of it's apprentices working in the construction trades including joinery, plastering and carpentry.
The apprentices were set a test project which challenged their ability to follow detailed instructions, test skills within tight timeframes, and produce neat and accurate work. At the end of the day their projects were judged and scored. The winners, who qualify from the Inter Campus Competitions, will represent the College and compete at the annual Skillbuild NI Regional finals later in the year. Winners may progress further to represent Northern Ireland in the Skills Show UK and potentially at World Skills.
We wish Matthew the best of luck as he moves into the next phase of the competition.