March 14th, 2021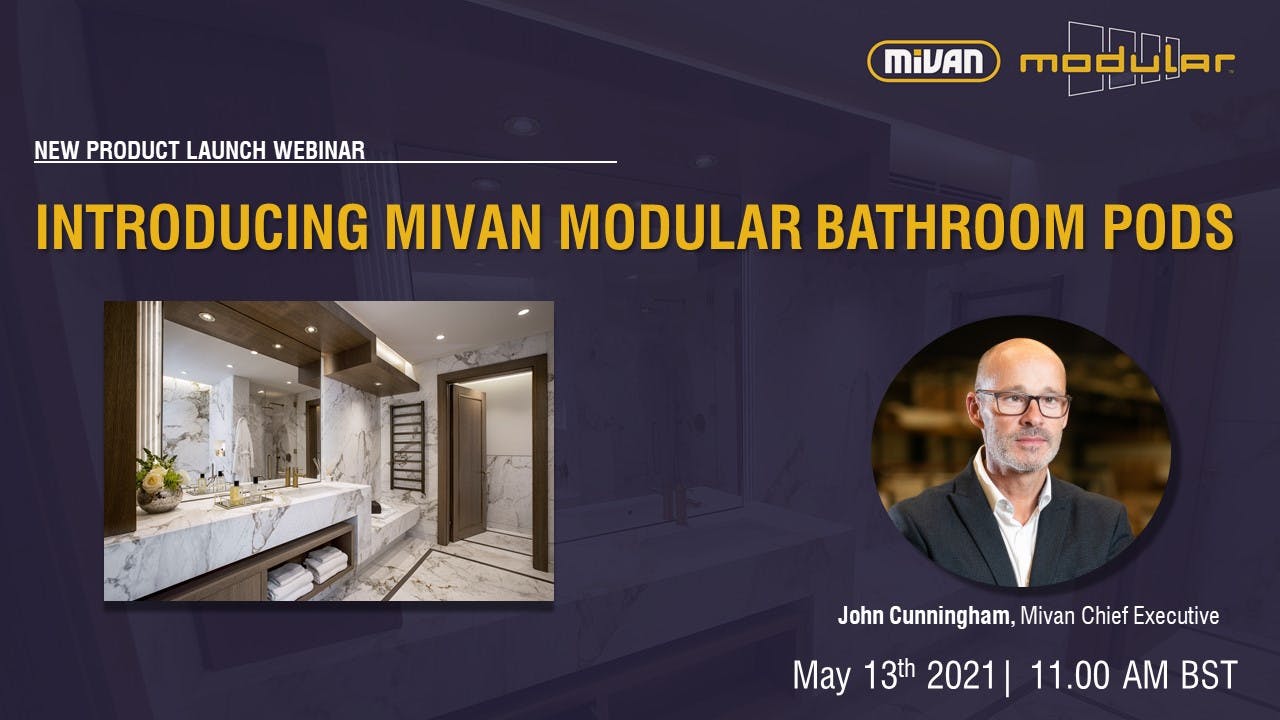 Join Mivan CEO John Cunningham for the official virtual launch of Mivan Modular Bathroom Pods on Thursday 13th May 2021 at 11am BST.
Mivan Modular offers a prefabricated offsite solution tailored to each individual construction project.
In the webinar you will:
- Find out more about Mivan's capabilities and manufacturing facilities
- Learn about Mivan Modular
- Discover Mivan's approach to Modular Construction
- Learn the Benefits of Modular Construction
- Learn why Mivan is the perfect fit for your next project
- Find out about Design, customisation and components of Mivan Modular
- See Mivan's Manufacturing and Quality Control processes
- Watch CGI & Timelapse of a Mivan Modular Bathroom Pod in production - Ask Questions.