March 8th, 2023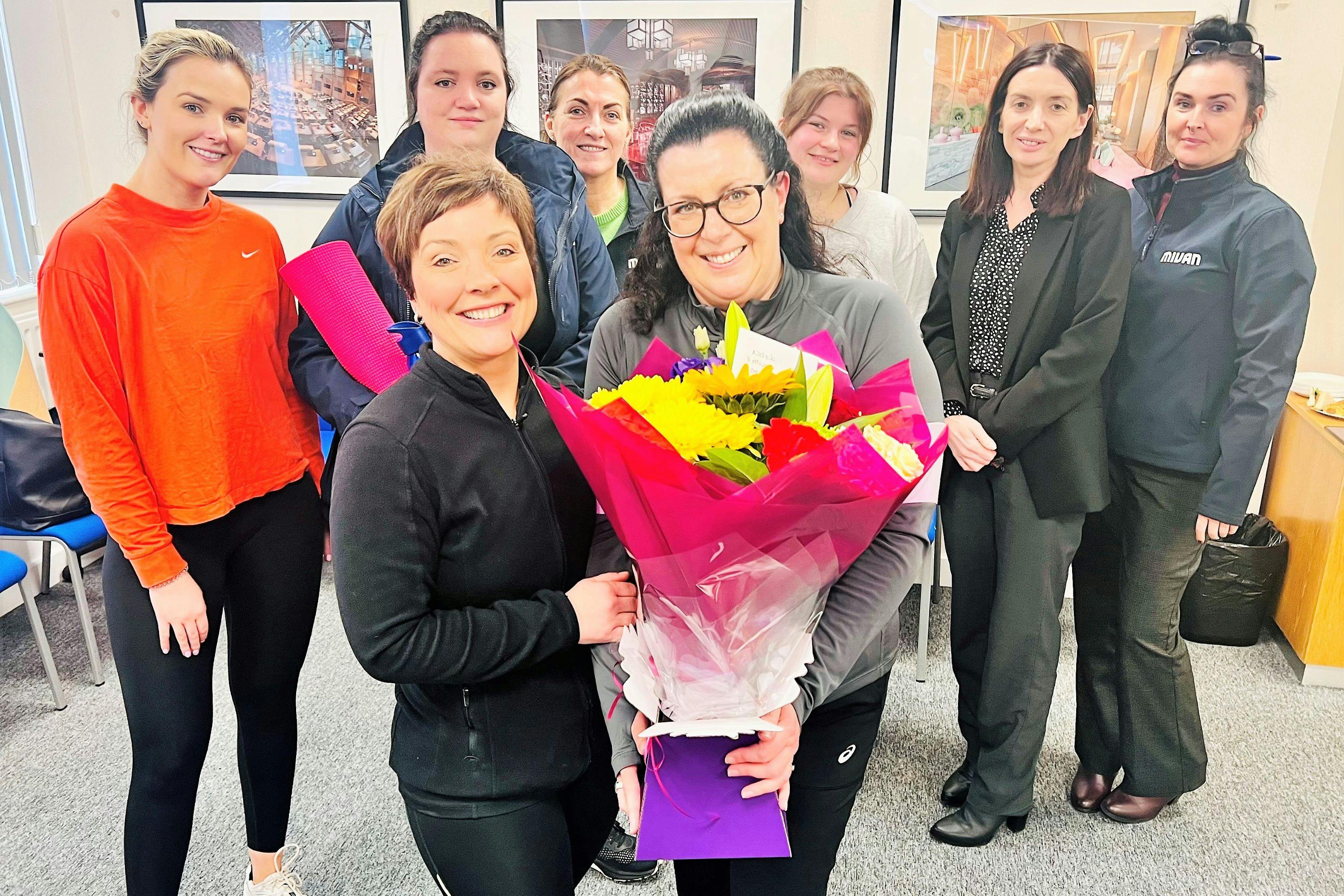 To celebrate International Women's Day, Nicola Weir, Senior Broadcaster at BBC NI, was invited to present a women's health & fitness talk, afternoon tea and a Pilates class. Thanks to Nicola for attending and providing many discussions points for the ladies to consider. It was a great event and chance for some to try Pilates for the first time.
International Women's Day (IWD) is marked annually on March 8. IWD is a global day celebrating the social, economic, cultural, and political achievements of women. The day also marks a call to action for accelerating women's equality.
For IWD 2023 and beyond, each of us everywhere can Embrace Equity. The IWD 2023 campaign theme seeks to forge worldwide understanding about why Equal opportunities aren't enough! Equity isn't just a nice-to-have, it's a must-have. A focus on gender equity needs to be part of every society's DNA. It's not just something we say. It's not just something we write about. It's something we need to think about, know, value and embrace. Equity means creating an inclusive world. And it's critical to understand the difference between equity and equality.
Equality means each individual or group of people is given the same resources or opportunities.
Equity recognizes that each person has different circumstances, and allocates the exact resources and opportunities needed to reach an equal outcome.
We can all challenge gender stereotypes, call out discrimination, draw attention to bias, and seek out inclusion. Collective activism is what drives change. From grassroots action to wide-scale momentum, we can all Embrace Equity. Forging gender equity isn't limited to women solely fighting the good fight. Allies are incredibly important for the social, economic, cultural, and political advancement of women. When we Embrace Equity, we embrace diversity, and we embrace inclusion. We Embrace Equity to forge harmony and unity, and to help drive success for all. Equality is the goal, and equity is the means to get there. Through the process of equity, we can reach equality.
Think about a time when you believed you were doing the right thing because you were treating a person the same as everyone else. Equality is necessary, but further steps to provide an individual or group the right recourses or treatment might be needed to provide equity. Providing an equal and positive outcome for all.
Equality is giving everyone a shoe. Equity is giving everyone a shoe that fits.
Catherin Mullan, Finance Director, said, "Mivan celebrate IWD every year and this year our thanks go to Nicola for providing a great event. We constantly strive to inform and educate our colleagues in the need for equality but this year's theme really highlights the fact that equality is not enough. Proudly Mivan is ahead of the construction industry average of 10% female workforce – today just over 15% of the workforce at Mivan is female. Still progress to make but we are on the right path."